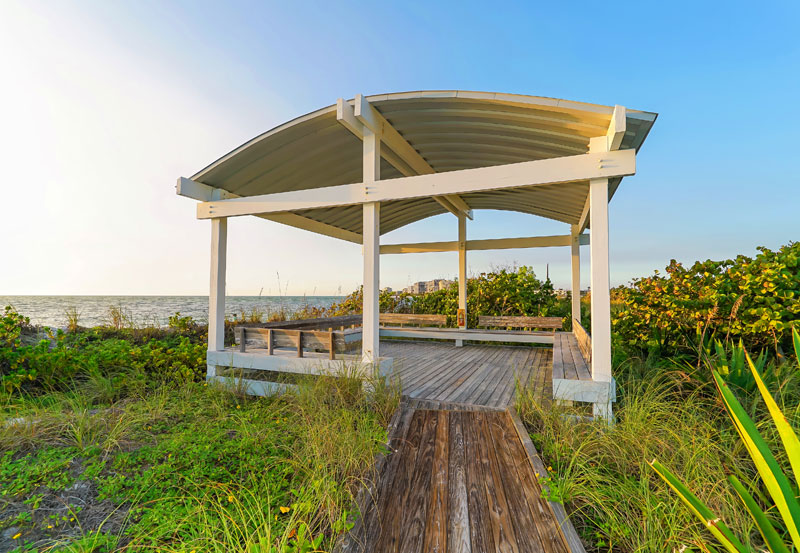 Lido Shores has a unique place in architectural history with the largest collection of homes designed during the Sarasota School of Architecture movement which came of age in the early 1940s and endured through the mid-1960s. Leading the Sarasota School were architects Paul Rudolph and his one-time partner Ralph Twitchell, Victor Lundy and Jack West. This architectural movement was based on a growing set of principles with an international foundation , their designs incorporated new and native materials used in a way that appropriately responded to Florida's climate and the rare quality of light.

Phillip Hiss, an architectural buff and land developer from Connecticut, developed Lido Shores with homes designed by these groundbreaking architects. Hiss stated in a magazine article that "his little colony on Lido Shores is as fine and diverse exhibit of modern American architecture as any development in the U.S."

Today just over 90 homes make up this distinctive neighborhood that boasts a private beach with gated access and parking in a location that is minutes from both Longboat Key and St. Armands Circle. Waterfront properties within Lido Shores have frontage on Pansy Bayou, Sarasota Bay, the Gulf of Mexico and New Pass, which provide direct deep water boating access to the Gulf of Mexico or Sarasota Bay. Lido Shores continues to attract the architecture buffs and boasts some of the most architecturally noteworthy homes in Southwest Florida.